You're never too early when it comes to Christmas:)! My sis-in-law asked for some "creative" Christmas stockings like the ones I did for my family! And, since her birthday is in March, I hopped right to it! Here they are!!
Here is the initial sketch of the stockings, and from here, I made a pattern and found the different material, interfacing, buttons, fringe and all the other extra fun accessories!
My sis-in-law's stocking - I wanted to look like a fancy victorian-esk type shoe with some bling! I basically cut out the shape I wanted, sewed different fabrics and trim together and presto! I just can't wait to give it to her!!
Some of the details - I love the beaded fringe that I found at Hancock Fabrics! Other materials came from Joann's and Hobby Lobby!
This is for my older niece - she takes ballet and I added a little tutu and there are sequins sewn around the shoe and top part of the tutu for a little shine.
This ice skate is for my younger niece. Everything on this stocking sparkles! From the blade, to the lavendar sparkle "tights", and even the buttons; which I found at Hobby Lobby and LOVE!
Here is my Brother-in-Law's motorcycle style boot. Complete with faux leather and even a chain as the stocking hanger (again I found at Hobby Lobby).
I could not find a sliver ring or brackets that I liked and would fit on the stocking, so I used one of my bronze curtain rod rings and sandpapered the heck out of it until the silver underneath came through. For the circular brackets, I found little round buttons at Hobby Lobby, and I just painted them silver! I LOVED how they turned out!!!!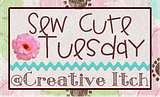 Here are a few other stockings that I did! The first one is a tap shoe that I did for my daughter, and the second one is a snazzy elf boot that I did for myself! I also did a golf shoe for my son (picture to come around Christmas time!